RESISTANCE Reveals Dates for 10-Stop Latin American Tour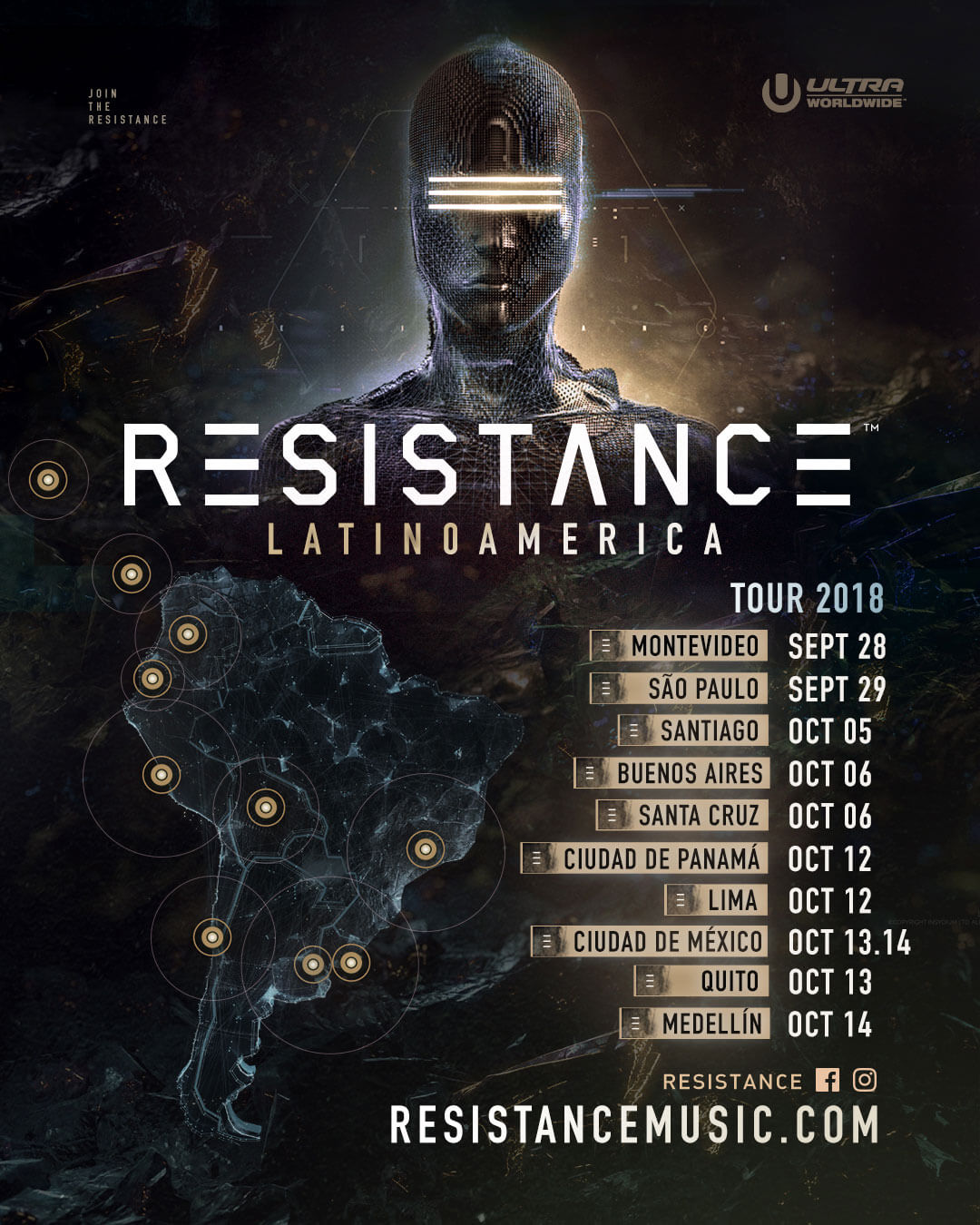 RETURNING TO BRASIL, CHILE, ARGENTINA, PERU, MEXICO & COLOMBIA
RESISTANCE ANNOUNCES NEW STAND ALONE SHOWS IN URUGUAY, BOLIVIA, PANAMA & ECUADOR FOR 2018
RESISTANCE MEXICO CITY 2018 WRAPS FIRST EVER 3-DAY EVENT
After the successful conclusion of RESISTANCE Mexico City this past weekend, featuring a stunning 45 hours of music, RESISTANCE Latin America has released the official dates for its Fall 2018 tour. This announcement confirms the previously forecasted growth of RESISTANCE in the market as we see the event embark on the biggest regional tour in its history.
PURCHASE: TICKETS FOR RESISTANCE LATIN AMERICA 2018
Out of the 10 stops composing the 2018 tour, RESISTANCE will be hosting 8 standalone events in major cities located across LATAM. Three weekends of techno-centric festivities will kick off on September 28th in Montevideo, Uruguay with the tour coming to its conclusion in Medellín, Colombia on October 14th. Montevideo is one of the four cities that have been added to the already expansive line-up of Latin American locations. Other additions include São Paulo, Santa Cruz, Panama City and Quito.
Celebrating the return of ULTRA Mexico for its second annual edition from October 13-14, the festival will take over the dynamic Foro Pegaso, which is located in the historic district of Toluca.
PURCHASE: TICKETS FOR ULTRA MEXICO
Ever a proponent of the RESISTANCE brand, this past weekend Mexico City played host to the first ever stand alone 3-day RESISTANCE event. The debut featured headlining performances from veterans Maceo Plex, The Martinez Brothers and Paco Osuna who closed proceedings each day. With over 45 hours of music and 28 artists, the 3-day event was a monumental success, paving the way for future solo RESISTANCE ventures and opportunities worldwide.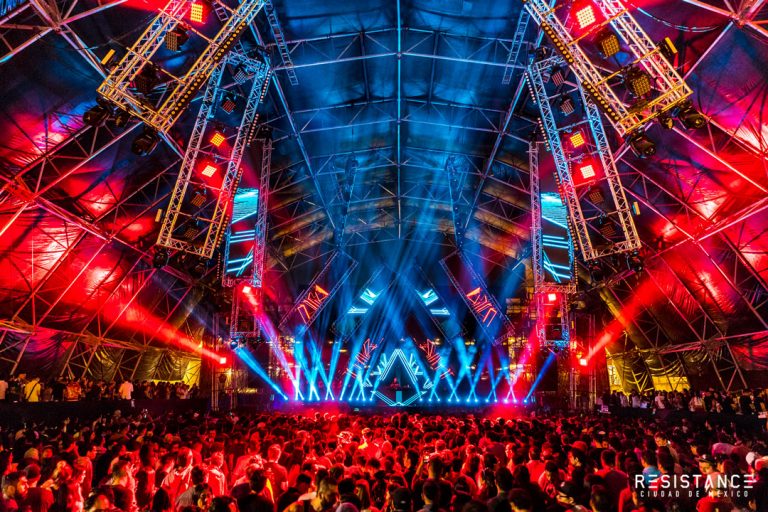 The full itinerary for all ULTRA and RESISTANCE Latin America events have been revealed, with details on what promises to be a world class artist lineup and further venue information set to drop over the coming weeks.
RESISTANCE LATIN AMERICA
MONTEVIDEO (09/28)
SÃO PAULO (09/29)
SANTIAGO (10/05)
BUENOS AIRES (10/06)
SANTA CRUZ (10/06)
PANAMA CITY (10/12)
LIMA (10/12)
ULTRA MEXICO CITY (10/13-14)
QUITO (10/13)
MEDELLÍN (10/14)